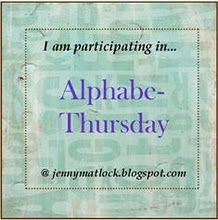 I
intended
to write about children's book
illustrators
for my Alphabe-Thursday
"I"
post. But yesterday while exploring a nearby antiquities market, I was
inspired
by the
intriguing images
I found there to go in another direction....
As I looked through old art magazines, mostly from the 70's & 80's, I began to wonder what the

images

we publicly put forward communicate about our country at any given period of time?

The artists' names are included on the print.


I also found some delightful copies of

ink block

(or woodblock) prints.

Incidentally

, this form of art, requiring a block of wood to be chiseled in relief mosaic, originated in China. The

images

are clean and, in general, joyful. Each carefully crafted with

intention

. As you examine them, see if you can

interpret

the

impression

and

information

, the print was

intended

to give.
The above prints came from a lovely soft bound book called

HeiBaiMuKeJi

黑白木刻
(1 May, 1975, ShangHai)
.
Again, the artists' names are included on the print.
Aren't they

incredible

?! As I was leaving, I

inquired

off-hand whether the shop owner had any old photos.... He did, and I found some sweet pictures that seemed to date from the 1960's. While flipping through the remains of old photo albums and scanning stacks of miscellaneous

images

, I
felt curious about the lives and personalities of the faces I saw before me. What were their hopes and dreams, their joys and sorrows, how did everything turn out for them? In

innocence

or

infamy

? Or events

inconceivable

to my western culture and thought. The

intricacies

of each life story being so precious and yet, in this case, hidden to me.



Quite unconsciously, I began to wonder what will happen to the

images

I am capturing and cherishing today? Will they some day end up in a dusty, old shop full of comic books and other ephemera, with a totally unconnected

individual

imagining

what our lives were like? Or will they find a home in the hearts of future generations that will deem them and our life stories worth treasuring.

Please visit
Jenny Matlock at ...off on my tangent...
to check out these insightful
"I" posts
.